Forever chemicals on the ski trail: A conversation with Gail Carlson
By Clare Sullivan | Edge Effects | March 9, 2021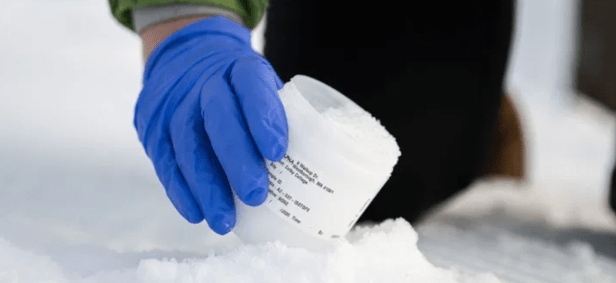 Read the full article by Clare Sullivan (Edge Effects)
"Fluorinated glide wax is used in winter sports to increase a skier or snowboarder's speed by reducing friction. Commonly used in Nordic ski racing since the 1980s, this wax produces speed with a key chemical ingredient known as per- and polyfluoroalkyl substances, or PFAS. PFAS are called 'forever chemicals' because they persist in landscapes, food chains, and human bodies. Dr. Gail Carlson's new study in Chemosphere, co-authored with her student and Nordic ski racer, Skylar Tupper, is the first to evaluate the occurrence, persistence, and mobility of PFAS at an area used for ski racing in the United States.
Dr. Gail Carlson is the Director of the Buck Lab for Climate and Environment and a professor in the Environmental Studies Program at Colby College. In this conversation, we discuss the impacts of PFAS use in Nordic skiing, new polices banning them, the science gap and a regulation gap around these chemicals, and how Dr. Carlson's research and teaching informs her environmental advocacy…"
This content provided by the PFAS Project.
Location:
Topics: