The latest on PFAS and drinking water
By Lisa Whitley Coleman | EHS Daily Advisor | August 12, 2020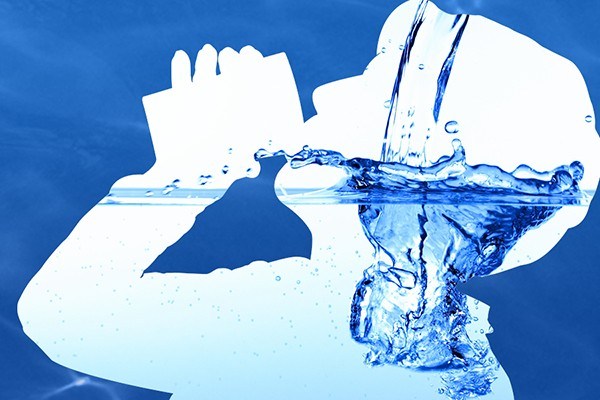 Read the full article by Lisa Whitley Coleman (EHS Daily Advisor)
"As we move into the last month of the summer, per- and polyfluoroalkyl substances (PFAS) in drinking water are a hot topic for many states and the EPA.
On June 22, 2020, the EPA finalized a Significant New Use Rule giving the Agency the authority to review many products containing PFAS before they can be imported, sold, or manufactured in the United States.
'The rule designates the manufacturing, importing or processing of an identified subset of long-chain PFAS—long-chain perfluoroalkyl carboxylate (LCPFAC) substances—as a significant new use if it was not already ongoing as of Dec. 31, 2015,' according to a report in Lexology. 'The rule requires companies to notify the EPA at least 90 days before beginning a new use of LCPFAC (long-chain perfluoroalkyl carboxylate), and not to begin the use until the EPA gives its permission in the Federal Register; the EPA may also permit a new use, but place restrictions on it.… The rule is structured to enable EPA to prospectively control the amount of PFAS that may be released into the environment by evaluating proposed new uses and deciding whether to allow them.'
The environmental advocacy group Environmental Working Group (EWG) previously reported in 2019 that '[a]n EWG analysis of unreleased EPA test data estimated that more than 1,500 drinking water systems, serving up to 110 million Americans, may be contaminated with PFAS chemicals.'
The EWG released a new report on January 22, 2020.
'Based on our tests and new academic research that found PFAS widespread in rainwater, EWG scientists now believe PFAS is likely detectable in all major water supplies in the U.S., almost certainly in all that use surface water,' according to the EWG's website. 'EWG's tests also found chemicals from the PFAS family that are not commonly tested for in drinking water.'
PFAS are a group of manufactured chemicals that include chemicals known as perfluorooctane sulfonate (PFOS), perfluorooctanoic acid (PFOA), and GenX. There are nearly 5,000 different types of PFAS, some of which have been more widely used and studied than others, according to the U.S. Food & Drug Administration (FDA).
They have been produced by a variety of industries since 1940 for use in 'water and stain repellant materials, as well as fast-acting firefighting products,' according to the EPA. These chemicals are also found in paint, nonstick Teflon, cleaning products, and food packaging materials. PFAS are known for their ability to repel oil and water.
'While the use of older variants of PFAS have been widely discontinued, legacy uses and a lack of commercially viable alternatives to certain public safety products (e.g., fire-fighting foams) have resulted in PFAS contamination in certain areas,' according to an EPA Week in Review Report dated July 31, 2020.
PFAS are often referred to as 'forever chemicals' due to their persistent nature in both the human body and the environment.
'They are all identified by signature elemental bonds of fluorine and carbon, which are extremely strong and what make it so difficult for these chemicals to disintegrate in the environment or in our bodies,' according to a report by CNN.
Within our bodies, PFAS tend to settle in the liver and kidneys and have been linked to 'liver damage, thyroid disease, decreased fertility, high cholesterol, obesity, hormone suppression and cancer,' according to CNN.
PFAS migrate easily through water, dust, soil, and the air…"
This content provided by the PFAS Project.
Location:
Topics: